Over the last few weeks, I shared some thoughts as I journeyed through Exodus 6-10. From God's Word, we can find solutions to difficulties by tuning into His Word, interpreting the message, and applying the lesson learned to handle similar difficulties we face in life.
God answers our despairing pleas with plans like He did for Moses who lacked confidence in his leadership abilities. God answered his despairing plea with a plan by giving Moses help as his brother Aaron join him. Moses would simply say what God commands and his brother Aaron would tell Pharaoh to let the Israelites go (Exodus 7:2).
Unlike Moses who knew his limits and was humble, Pharaoh would not take to heart the greatness of God. His stubbornness resulted in Egypt being cursed with plagues. The lesson for us is to open our hearts and minds so that we listen to God. We should not be like Pharaoh who would not listen to his own advisors much less God. Even when Pharaoh started to come around to accepting God's great power, he returned to his deceitful ways and went back on his word.
Time and time again, God caused plagues in Egypt as Pharaoh would not let the Israelites go. About now, you say to yourself, "wow Pharaoh is slow … he's just not getting it".  Most people would have understood by now that the earth is the Lord's – that there is no greater power than God.
The Pharaoh of Egypt continued to repent and ask that God take away the plagues but each time, he didn't follow through with his end of the agreement. He wanted a compromise but as written about in the post No Compromises with God, we don't make deals with God. He doesn't need anything from us but we need something from Him.
We have a need to be freed and the only way to get it is to surrender all because we need His grace made available through Jesus. As the journey continues, I will be studying and sharing from Exodus 11-15 over the next few weeks. The mission of this blog is to bring out ways to apply God's Word in our life at work, at home, and within our neighborhoods. The questions for reflection for the study of Exodus 11-15 below will help bring out some thoughts and ideas over the next two weeks.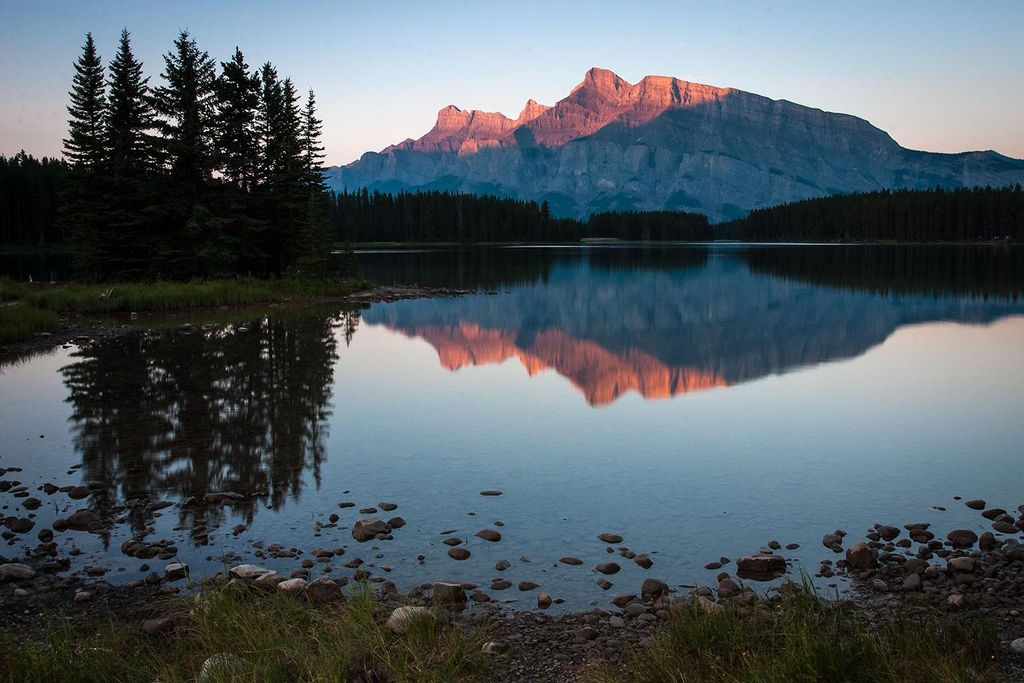 Exodus 11-12:20
Account for the attitude of the Egyptians and Pharaoh's servants toward Moses and Israelites. What is the one practical consequence of this attitude? Instead of blood on the doors of our house, what is the sign today that protects us from death? In what ways do you observe or remember what the Lord has done for you?
Exodus 12:21 through 13:1-16
What is the response of the people to the requirements for the Passover celebration? How do you respond to God's commandments? In what specific ways can you put God first as you consider possessions and family?
Exodus 13:17 through 14:31
Why doesn't God lead the people through a short cut? What tough situations have you been in lately? What specifically have you learned today that can help you face hopeless situations?
Exodus 15:1-21
How is Moses' confidence for the future built upon his knowledge of the character of God? Upon his past experience? On what do you base hope and plans for the future?
Exodus 15:22-16:36
What are the amazing events that occur in the desert? How did God test the Israelites in how they collected the food He provided them in the desert?  Are you happy with what the Lord provides you each day?
The above reading plan will be used as I share over the next few posts. It's important to have a plan. I'm thankful that Jesus is God's plan for us and by accepting Him as Savior; we have taken the steps necessary to make this day with Him amazing! At this link: God's Plan for Us, is a post about accepting God's plan or reaffirming our "YES" for Christ.
Feel free to respond with a short note or a comment about any of the questions above. Also, I welcome any other thoughts or ideas, favorite inspirational videos, photos, or favorite Bible verses. Just add them to the comments or to a Facebook page I've set up at this link: This Day With God.
Resources and Supplementary Helps Used in Posts
Adeney, Carol. This Morning with God. Downer Grove Illinois: InterVarsity Press, 1978
First United Methodist Waco Podcast
Christ Notes
Family Times
Image Source